This is not shocking to those of us who follow the eternal conflict between the Israeli government and the Palestinian Peoples' struggles for nationhood in their own land.
What is shocking and frightening about this is that for the first time the Israeli government is imposing conditions on elected US Congress members if they want to travel to Israel.
The victims of this atrocity are elected Congresswomen Ilhan Omar from Minnesota and Tlaib Rashida elected Congresswoman from Michigan.
They have been deemed not fit to step into Israel allegedly because they support Boycott, Divestment, Sanctions (BDS).
This is is a movement that seeks to treat Israel as a state in violation of basic human rights with regards the way they treat Palestinians and even the Arab population of Israel which is 20% of the population of Israel.
Everybody understands why they were banned from entering Israel. They oppose the occupation and have said so publicly. And god forbid they are the first Muslim women ever elected to the US Congress.
To make things worse, Tlaib Rashida is of Palestinian origin although born in the US and is now an elected member of the US Congress.
In short Tlaib is a United States citizen and an elected US Congresswoman.
Congresswoman Tlaib's grandmother, Muftia Tlaib, whom she fondly calls "sity" is now 90 years old and still kicking alive in the West Bank and was hoping to see her granddaughter probably for the last time.
That is what any of us would hope for and be very delighted about.
To see your grandmother possibly for the last time. Anybody would love that.
I have one left in my family. Her name is Grace. She is blind now but as soon as you open your mouth and talk she knows exactly who you are. And she welcomes you by name. She has a name for everybody in the family.
With Grace, it depends on whether you are in her good books or the bad one. When she calls me "Rapenda"  it means I am reliable. That is good.
When she calls me "Olal", the lost one, I am in trouble and I have to get things right.
It means I am not doing things that I should be doing at home. I usually get the message or so I hope.
It took Grace time to figure out my son's voice because she didn't meet him until he was five. Then they figured it out.
For the young man this was his great grandmother and they were trying to figure out how to get along. They did a very good job at it.
Today the boy comes back to see her even after so many years away in Canada she calls him by the name she has for him. They are wonderful friends.
If you ever stop me or this young man from going home just to have a chat with Grace before she leaves us, I think I would go crazy.
Nobody knows what Grace's age is. Her son Solomon when we were visiting says oh she is like 96 years old.
Solomon's wife brasses it off and says Grace is older than that.
Grace was just laughing as we had some food at her son's house in Wang'arot in Asembo which is where my mom was born.
Grace seemed to have no interest at all about what her age is even though we were joking about it. She seemed to love the guess work. She probably doesn't know when she was born and would care less.
Just great time for everybody.
That is the folklore of family re-union with the old ones. There is food and laughter at the family table. It is priceless in any culture.
My son is there and he was born in Canada and all of a sudden he is more Kenyan than me.
He identifies with the sentiments of love and affection his family members have for each other regardless of anything else. He senses he is part of something really beautiful.
You can't teach that. It is just human. Why not for Palestinian families like that of Tlaib Rashida.
So after Tlaib was barred from entering Israel as a member of the US Congress the Israeli government "bent backwards" to allow her to enter Israel and visit her grandmother on "humanitarian" grounds. Oh for the love of god what is that?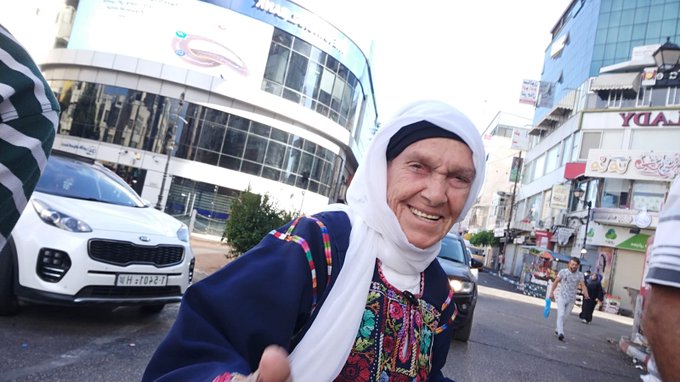 It means the Israeli government gave her very strict conditions that she thought were oppressive and humiliating to her and her family.
It was more like they would put her in a cage at the airport, take her to her grandmother's place, let her greet them and take her in that cage back to the airport and out. Gone and done.
Hopefully they will allow Tlaib Rashida to attend her grandmother's funeral when that time comes and even that I doubt. Can you believe it?
For Americans who have never known how the Israeli government treats Palestinians now they know. It seems for the Israeli government, Tlaib Rashida is a Palestinian who have to be treated accordingly, the way all Palestinians are treated. It is not a big issue for them.
Never mind that Tlaib is an elected member of the US Congress and an American citizen.
Remember that Apartheid South used to bar African American political figures from setting foot in South Africa. Jesse Jackson was barred from visiting South Africa in 1985.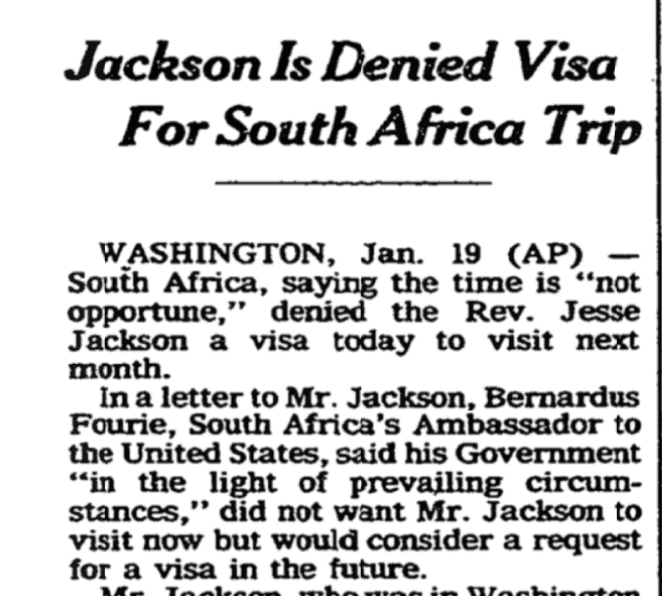 This is a recurrence of the same.
Here is the story from Times of Israel. The comments are toxic. That is part of the problem. So you have to live with it. The comments are really horrible but it is what it is.  Thank you.
https://www.timesofisrael.com/banned-congresswomen-call-decision-insult-to-democracy-and-a-sign-of-weakness/