This is going to be a tough one.
Mariga is in. Good.
https://www.the-star.co.ke/news/2019-09-02-mariga-picked-as-jubilee-candidate-for-kibra-by-election/
It is going to be smoking hot.
We have Owalo there with ANC saying Kibra has been waiting for a leader.
Excuse me.
Kibra just lost one of the best M.Ps in the country.
Anybody who wants to replace Ken Okoth as the M.P for Kibra have to tell the constituents of Kibra why they would be better or even as good as Ken.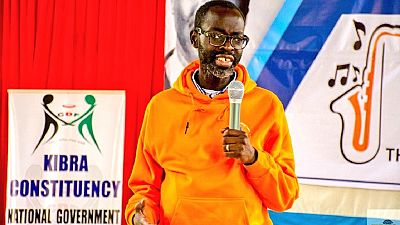 Even half as good would do. That is a tough job. That is where Ken put the bar. It is pretty high. Education. CDF good management. There on the ground. All of it.
Who can come close to doing that after Ken set the standard?
That is pretty much it.
And Thank You. Ken.
You have touched many hearts in the republic with your work, vision and courage.